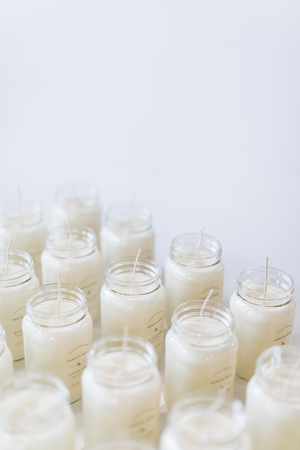 we hope our candlesfill your heart with joy and your home with warmth
Ingredients
Every Antique Candle Co.® candle is poured and packaged with love in Lafayette, Indiana using clean-burning and sustainable materials.
Quality, artisan candles delivered to your home with care
Our in-house Product Development and Quality Assurance teams work hard to ensure every product and fragrance is the best that it can be. Fragrances are not only tested by our crew (in specially designed Candle Testing Rooms!), but are also sampled by thousands of candle testers across the U.S.!
All Antique Candle Co® scents are hand-picked and chosen by candle friends—which is why they are always SO yummy! 😋